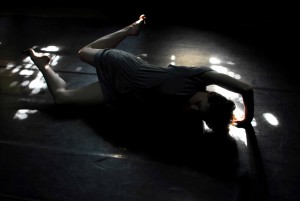 ~ this is my rite ~
while sorrow shines light, all sincerity breathes bravery,
every fall becomes flight, and love endures life
Dance artist and choreographer Charlotte Jarvis performs this is my rite, a unique form of poetic dance drama, directed by David W W Johnstone. This courageous artist explores the seasons and emotional landscapes of human life.
Dance Artist & Choreographer: Charlotte Jarvis
Director: David W W Johnstone
Sound & Composition: Martin Lutz
Lighting: Jonathan Roberts
Supported by Dance Base, Edinburgh.
At The Scottish Storytelling Centre, Edinburgh
[soundcloud url="https://api.soundcloud.com/tracks/191631390″ params="color=ff5500&auto_play=false&hide_related=false&show_comments=true&show_user=true&show_reposts=false" width="100%" height="166″ iframe="true" /]